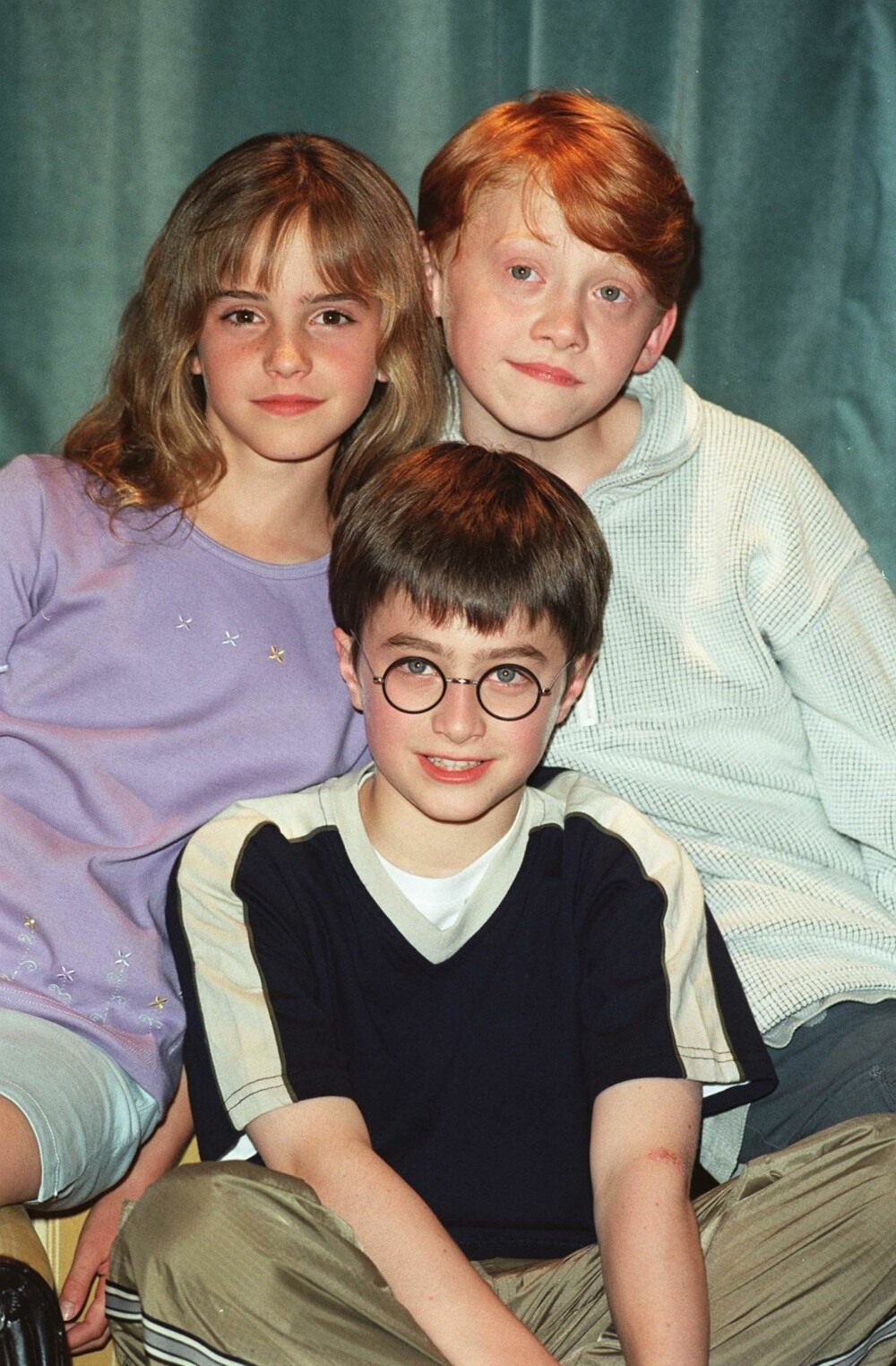 Slik ser stjernene fra Harry Potter ut i dag
Og dette har de gjort siden sist. 🌟Wingardium leviosa!🌟
Kan vi ta fem minutter av livet vårt og mimre over de fantastiske Harry Potter-filmene? De har fått oss til å gråte, le, engasjere og komme i kontakt  med all slagse følelser vi ikke en gang visste at vi hadde i kroppen. 
For 17 år siden ble J. K. Rowlings magiske barnebøker om Harry Potter og hans eventyr gjort om til et av de mest ikoniske filmene noensinne laget. I følge Guiness World Records er bøkene kåret som den mest solgte bokserien for barn noensinne. Filmene i seg selv har hanket inn et svimlende beløp på 7,7 milliarder kroner. 
Les også: Daniel Radcliffe utelukker ikke ny Harry Potter-film
Men hva gjør skuespillerne fra Harry Potter-filmene i dag? Sjekk ut denne listen for å finne det ut!
1. Daniel Radcliffe (spiller Harry Potter)
Helt siden Harry Potter-serien har Daniel vært med i en rekke filmer som «Swiss Army Man», «Kill Your Darlings» og «Trainwreck». Han har også vært med i serier som «Saturday Night Live» og «The Simpsons». 
I 2014 møtte han skuespilleren Erin Darke under innspillingen til «Kill Your Darlings» og de to ble et par. Han har fortsatt god kontakt med sine tidligere motspillere Tom Felton og Emma Watson.
2. Emma Watson (spiller Hermonie Granger)
Emma har spilt i filmer som «The Tale of Desperaux», «The Perks of Being a Wallflower» og «The Bling Ring». I 2017 sjarmerte hun oss alle i rollen Belle i ikoniske «Skjønnheten og Udyret». 
Ellers er Emma en aktivist og jobber mye med kvinners rettigheter verden rundt. Hun er i tillegg en selverklært feminist.
3. Rubert Grint (spiller Ron Weasley)
Etter Harry Potter, spilte Rupert inn filmer som «Postman Pat: The Movie», «Into The White» og «Moonwalkers». 
Per dags dato er Rupert aktuell med serien «Snatch», som er i innspillingen av sesong to. Rupert prater ikke særlig om sitt privatliv, men han bekreftet i 2014 at han var i et forhold.
4. Tom Felton (spiller Draco Malfoy)
Tom Felton har spilt i rekke filmer som «Get Him To The Greek» og «Rise of The Planet of The Apes». 
Per dags dato er han aktuell som skurk i tv-serien «The Flash». Ellers er Tom veldig aktiv på sosiale medier, spesielt Instagram.
5. Bonnie Wright (spiller Ginny Weasley)
Bonnie har hatt en liten, men imponerende karriere som modell etter «Harry Potter». Hun har gått for designer Katie Eary under London Fashion Week, og for flere kjente veldedighetsorganisasjoner i London. 
Hun har også spilt i en rekke filmer, men har heller snudd fokuset på å prøve seg bak kamera. I 2010 møtte hun sin kjæreste Jamie Campbell Bower, men gjorde det slutt i 2012.
Les også: Disse kjendisene drikker ikke alkohol
6. Evanna Lynch (spiller Luna Lovegood)
Evanna har vært i flere b-filmer etter «Harry Potter». Per dags dato er Evanna svært engasjert med flere veldedighetsorganisasjoner. Ikke dumt!
7. Matthew Lewis (spiller Neville Longbottom)
Matthew fikk internett til å kræsje da han kom på forsiden av Attitude Magazine i 2014. Den lille søte gutten som vi kjente igjen fra Harry Potter-serien hadde plutselig blitt en ekstremt flott, voksen mann.
 Bortsett fra å bli kåret til tidenes kjekkas av sånn cirka resten av verden, har Matthew spilt en rekke indiefilmer. I 2017 ble han forlovet med Angela Jones.


8. Jason Isaacs (spiller Lucius Malfoy)
Jason Isaacs har vært i filmer som blant annet «Justice League: Gods and Monsters» og tegnefilmen «Monster Family» sammen med sin tidligere motspiller Emma Watson. Nå er Jason aktuell med en nyversjon av klassikeren «Star Trek: Discovery»
9. Helena Bonham Carter (spiller Bellatrix Lestrange)
Helenas eksentriske personlighet og unike stil har lenge vært en viktig faktor i hennes karriere. Etter rollen hennes som Bellatrix i Harry Potter, har hun vært med i filmer som «Alice in Wonderland», «Les Miserablès» og «Cinderella». Nå er hun aktuell i filmen «Ocean's 8».
10. Gary Oldman (spiller Sirius Black)
Gary Oldman spilte i den Oscar-nominerte filmen «Tinker Tailor Soldier Spy» og i den Golden Globe-nominerte filmen «Darkest Hour» . I 2017 giftet han seg for femte gang med Gisele Schmidt. Vi heier på deg, Gary!
11. Ralph Fiennes (spiller Voldemort)
Ralph Fiennes har spilt i filmer som «Wrath of the Titans», «Sky Fall» og Golden Globe-nominerte «The Grand Budapest Hotel». 
Han er også ambassadør for UNICEF Storbritannia og har drevet med veldedighet i India, Kyrgyzstan, Uganda og Romania. I 2017 ble han kåret til et av de mest innflytelsesrike menneskene i Storbritannia av Debrett's.
12. James og Oliver Phelps (spiller Fred og George Weasley)
Les også: Emma Watson er blitt utsatt for hacking: - Det er ikke nakenbilder
Les også: Nå selges Harry Potters hus - slik ser det ut på innsiden
Vil du lese flere saker fra Side2? Lik oss gjerne på Facebook!